Out-doors of Kenya
Many people ask themselves questions,   when they visit a different country for the first time ,'what will they  see or do with-in the shortest time of been there or stay'! This important questions  sometime are never answered?.So you find people yawning to see or visit the most memerable places in a foreign country!!. 'Eg if your in Dubai, you want to see the tallest building in the world. In China the Great Wall of China ,and in Tanzania Serengeti or even in Kenya the Maasai Mara!!.' But good places sometime may require prior planning, and  therefore there is no time for all ,especially when you haven't visited for leisure. If its  a business trip ,time is the most limited as you want to do accomplish and spend your time to your advantage!.
This means, since we have no time to see all in a given country, we need to look for memorable activities with-in the shortest time in that particular country. .Eg It should be near the airport, or even train station to catch a ride soonest after any activity!
For individuals who visit Kenya, can take advantage of white water rafting, Bungee, kayaking or even hiking in Sagana ,as there activity destination Sagana is 100Km North if Nairobi or 1hr. 30min From Airport which makes it most convenient destination outside Nairobi.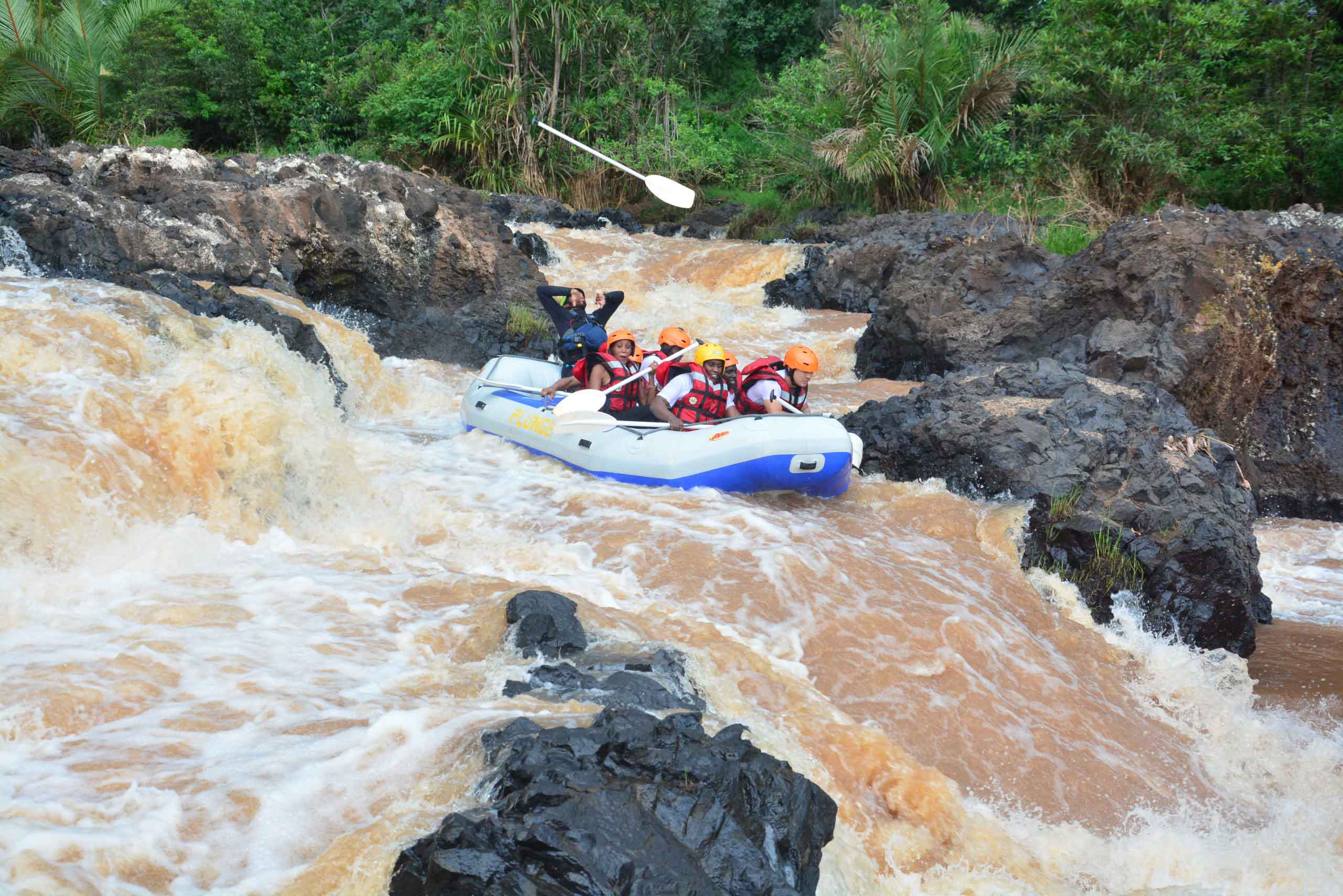 White water rafting,as many know it, is very adventurous and this is something you wouldn't like to miss if you are on a long or short stay in Kenya?. Simple things like plunging the 40ft water fall in Sagana Kenya ,shouldn't pass you by!!Sagana is about 1hr.30min from Nairobi Airport which makes convenient to all travelers. Next time your in Nairobi, Kenya  and your looking for something to do with in OR not far from town, please make a point to visit the Rapids Camp. You can call us on ±254-722308026 .
If traveling with children , they will enjoy our activities too . Ghekos, simple activities like river swims, kayaking, nature walks, bird watching should be in your travel schedule.
Rapids Camp is a leading adventure spot in the  country and it's well known by, Kenyans.
Please note that ,next time you visit Kenya, you will definitely have some thing to do in this beautiful country.This can be your team building activity!